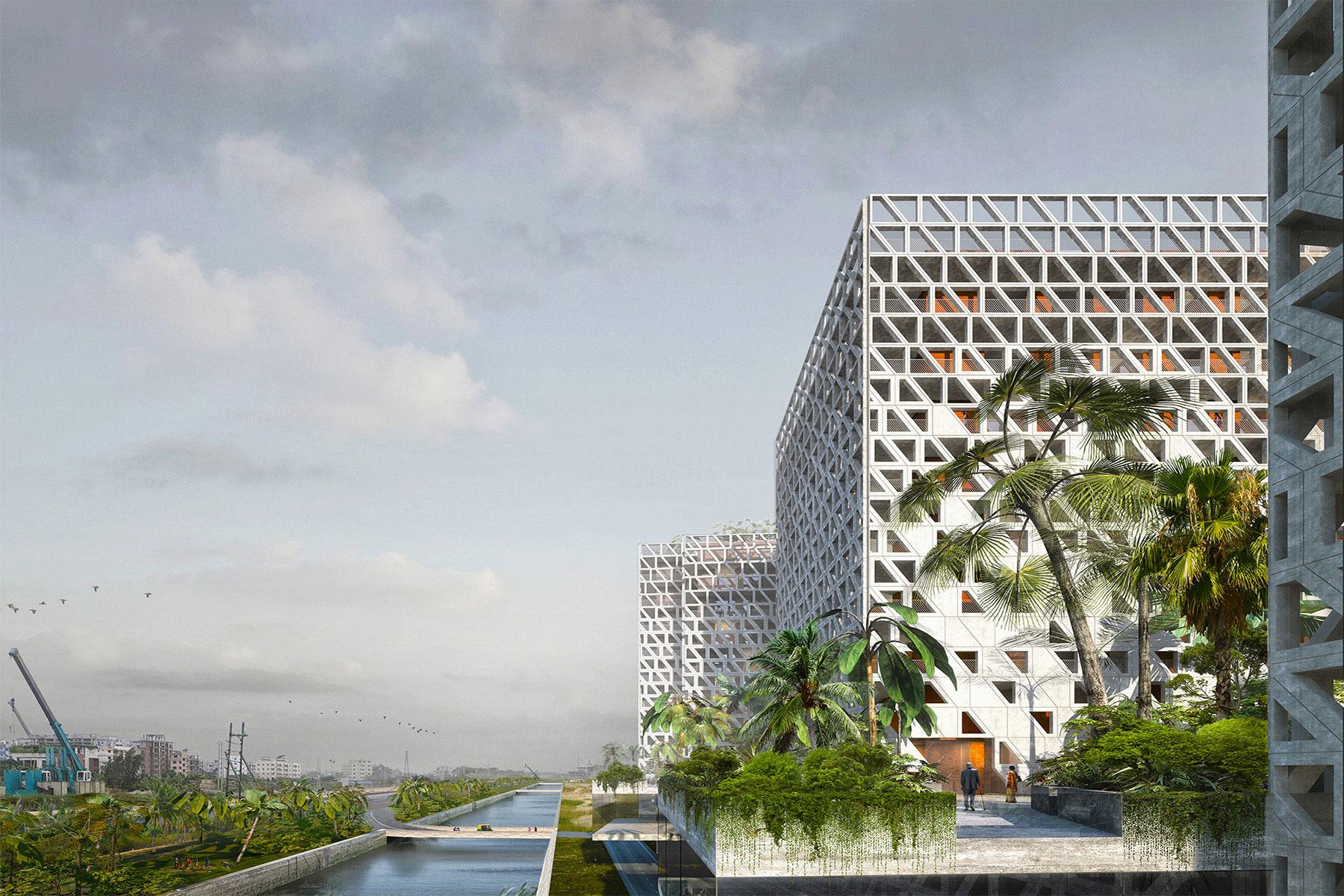 Naval Museum, Bangladesh Military Museum — Dhaka, Bangladesh
2020
The new Bangladesh Military Museum, in Dhaka, Bangladesh opened in 2022 commissioned to reveal the narrative surrounding the Bangladesh Navy since the country's independence from India in 1971.
In collaboration with Dhaka-based architects MDM Associates and London-based exhibition designers Real Studios, Foster Lomas were engaged in delivering a subterranean naval museum, with an expansive exhibition and recreational floor area of 3000 sqm. The Naval exhibition space unravels over two floors of newly built facilities accommodating exhibition spaces for all military armed forces in Bangladesh.
The layout of the museum uses the basement levels to create a world that reflects the interconnectedness of the Navy operating over land, sea, and air using interactive exhibits and displays that feature a wide range of artefacts from the Navy's archive, including boats, helicopters and armaments. A pivotal element of the design introduces an augmented reality immersive experience which offers visitors an insight into the life of a diver and submariner.
Foster Lomas Architects are responsible for the interior architectural concept, which incorporates a 4D cinema, a VR theatre, bespoke furniture, ceiling treatments and staircases, as well as special exhibition lighting.